Get ready to tackle winter with ease using the innovative design of the Ego 21-inch auger-propelled single-stage snow blower.
EGO has advanced its battery and motor technology with its 21-Inch Auger-Propelled Snow Blower. Its control center and start-up procedure are similar to its cordless mowers. To operate, press and hold the power button and pull down on the presence bar to activate the rubber auger, which also serves as the drive for the machine. The lever in the center of the handle can be used to control the auger's RPMs and the throw distance and speed.
The SNT2125 can take on up to 13 inches of snow in a single pass, with the ability to throw that snow up to 45 feet—10 feet farther than its predecessor. It's a Peak Power system and can function with only one battery, but using two allows it to run longer and draw power more efficiently. Switching packs are taken care of by the electronics so there's no need to worry.
Adjustable Snow Throw
The snow blower features an Adjustable Throw mechanism that enables you to direct the snow discharge on the go, using a lever located on the right side of the handle. This mechanism allows for a 200° directional adjustment, from left to right and everything in between. By allowing you to stay in control of the machine and redirect the snow discharge with just one hand, this feature can save you valuable time when changing directions.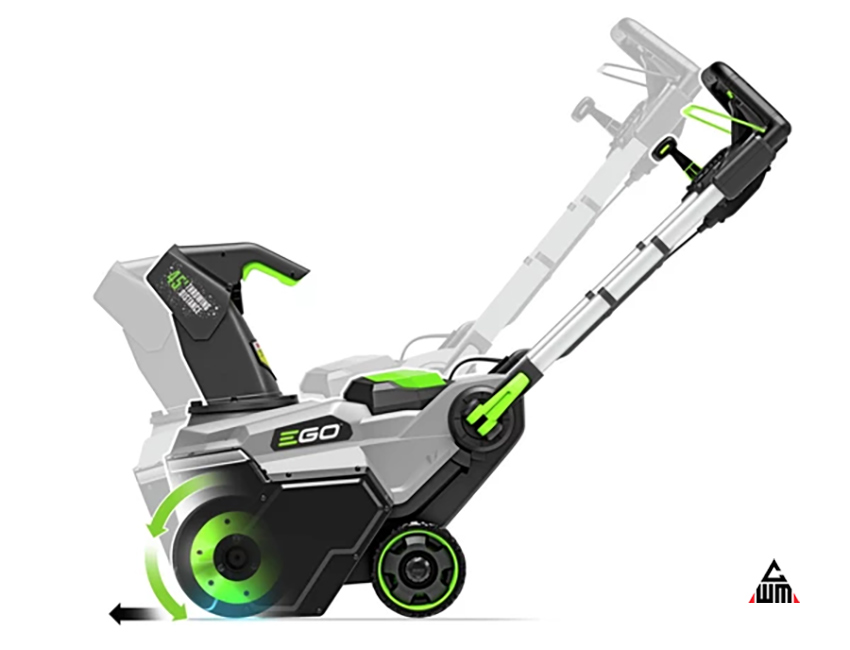 Additionally, you can modify the chute's throw pitch to suit different weather conditions or avoid upsetting your neighbors. However, unlike the control deck on the handle, you'll need to adjust the chute itself to make this change, which is typical for most snow blowers.
Better Features
EGO has incorporated several convenient "Creature Comforts" into their snow blower design. First, the machine boasts a pair of high-powered LED headlights that cast a beam up to five feet wide, making it effortless to light up a dark driveway or sidewalk while working in low-light or no-light conditions. A simple button press on the control deck is all it takes to activate or deactivate these headlights.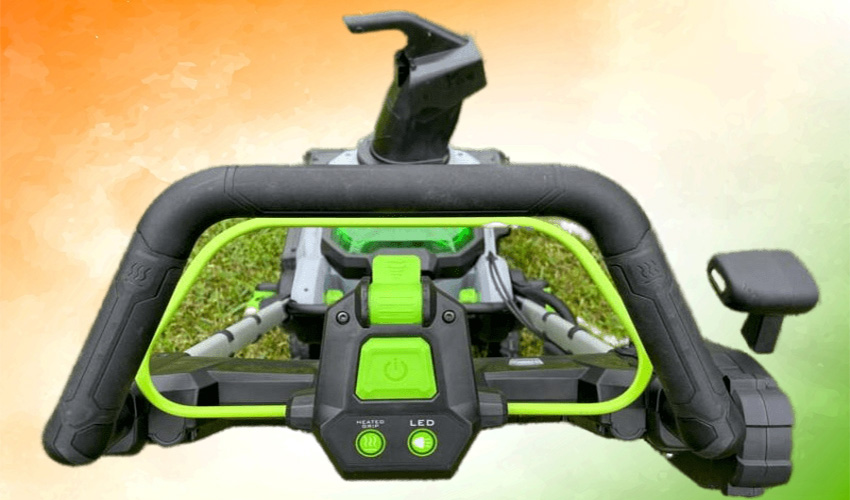 Furthermore, the snow blower is equipped with built-in hand warmers on both sides of the grip, ensuring your hands and fingers stay warm and cozy while you work. You can turn them on by pressing the button on the control deck, without having to engage the auger.
In addition to these features, the machine also includes a scraper bar located behind the auger, ensuring maximum efficiency in removing snow. The folding handle design allows for easy storage when not in use.
Ego 21-inch Auger-Propelled Single-Stage Snow Blower Price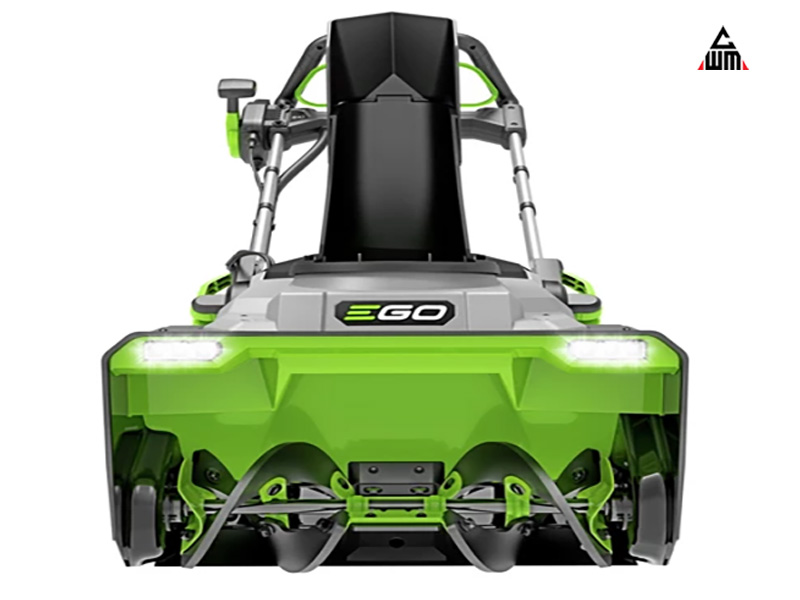 This winter season, keep an eye out for the EGO 21-Inch snow blower in stores. The kit, which includes two 7.5Ah batteries and a charger, can be purchased for $999. If you already own the EGO 56V platform, you can opt for the bare tool for $599. You can rest assured knowing that this snow blower comes with a 5-year limited tool warranty and a 3-year battery warranty, ensuring a worry-free investment.
In conclusion, the EGO 21-Inch Auger-Propelled Single-Stage Snow Blower is a game-changer for winter snow removal. With its advanced battery and motor technology, adjustable snow throw, built-in hand warmers, and LED headlights, this snow blower offers convenience and comfort during the toughest winter conditions.
Its ability to take on up to 13 inches of snow in a single pass and throw snow up to 45 feet makes it a powerful and efficient tool. While the price point may be high, the 5-year limited tool warranty and 3-year battery warranty provide peace of mind and ensure a worry-free investment. Overall, the EGO 21-Inch Auger-Propelled Single-Stage Snow Blower is a must-have for those looking to tackle winter with ease.