The United States Consumer Product Safety Commission issued a huge generator recall of over 320,000 portable generators on November 10, 2022, owing to injury. Continue reading for more information.
Portable generators are very handy in many situations, but they may also be harmful on occasion. On November 10, 2022, the United States Customer Product Safety Commission announced the recall of approximately 320,000 Generac and DR brand portable generators sold between 2013 and 2021 owing to consumer damage caused by an unsafe handle design.
Table of Contents
This was the second recall statement for these units; the first was made in July 2021. Following additional injuries following the original recall, the CPSC re-announced the recall. Keep reading if you own a Generac or DR portable generator to find out if it's been recalled, the details of the recall, and how to repair recalled generators.
What Was the Reason for the Generator Recall?
The CPSC warns that the foldout handles on some Generac and DR portable generators are dangerous to users' fingers. When the generators are moved, the handles have the ability to squeeze, crush, or even completely sever fingers. There have been 37 reports of finger injuries caused by the grips of Generac and DR portable generators. Of them, 24 resulted in complete finger amputations and five in finger crushing.
What Generators Have Been Recalled?
The recall affects some 6500-watt and 8000-watt portable generators, according to the CPSC and Generac (Generac owns the DR brand). The CPSC's post gives the specific model numbers of all recalled units. From June 2013 to June 2021, these units were sold nationwide at Ace Hardware, Amazon, Blain's Farm & Fleet, City Electric Supply, Costco, Do It Best, Fastenal, Home Depot, Lowe's stores, Napa Auto Parts, Northern Tool + Equipment, Orgill, Power Equipment Direct, Ravitsky Bros., True Value, and W. W. Grainger.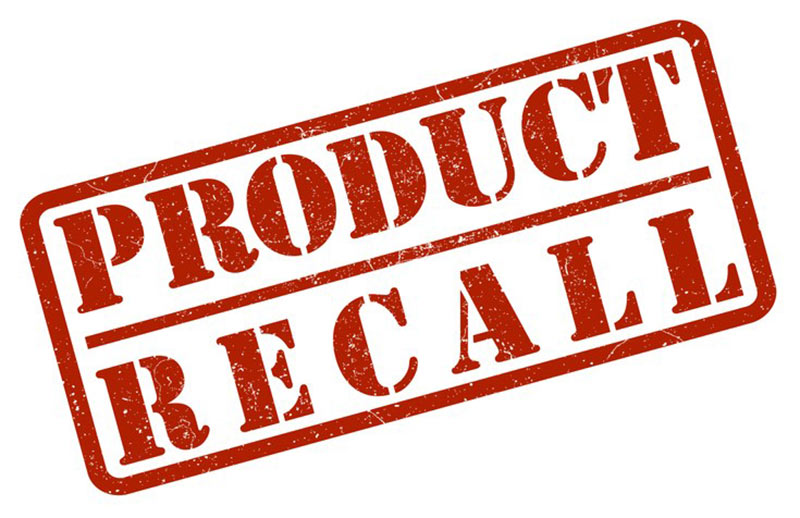 How to Determine Whether Your Generator Has Been Recalled
Begin by determining the wattage capability of your Generac or DR portable generator. If it is not 6500 or 8000, your generator is not covered by this recall. If your machine has one of the wattages in concern, look out your model number on the CPSC list or call Generac immediately at 1-888-436-3722. If you call, have the model and serial numbers of your generator handy.
Recall of certain 2013-2021 Portable Generators Generac XT8000E, XT8000EFI, GP6500, GP6500E, GP8000E, HomeLink 6500E and DR PRO 6500M and PRO 6500E.
How to Repair Recalled Generators
Following the first recall notification, Generac provided impacted generator models with a free handle guard kit. The goal was to make it more difficult to get your fingers stuck between the generator frame and handle while moving the unit. Following the second recall notification, further action in the form of a free handle spacer kit was implemented.
Make a note of your generator's serial number and cross-check it against this list of serial numbers on the Generac website to see whether it qualifies for the handle spacer kit.
Even if you do not have a recalled generator, it is critical to be cautious and vigilant in using and maintaining your generator to avoid accidents and malfunctions. It's also critical to understand how to select a backup generator if you decide to replace your current one.
IMPORTANT SAFETY NOTICE Generac Power Systems, Inc. re-announces recall
The following portable generators are suitable for the handle kit. To be eligible, your portable generator's model number and serial number must match one of the criteria below. Please keep the serial number range in mind.
Product Material Serial Numbers XT8000E G0064330 8217150 – 3003631441 XT8000E G0064331 3000037849 – 3005569372 XT8000E G0064340 8380757 – 3002349683 XT8000E G0064342 3002231884- 3004718566 XT8000EFI G0071620 3002295849 – 3002588471 XT8000EFI G0071621 3003336356 – 3006597843 GP6500 G0076720 3002792089 – 3006521540 GP8000E G0076731 3003430887 – 3006667737 GP8000E G0076751 3003435945 – 3006840896 GP8000E G0076761 3004196491 – 3006852178 GP6500 G0076800 3003445362 – 3006240301 GP6500 G0076812 3003837152 – 3005670389 GP6500E G0076820 3003736527 – 3003738643 GP6500E G0076822 3003837796 – 3006439311 GP6500 G0076830 3003838211 – 3006516008 GP8000E G0076861 3004283649 – 3006911534 GP6500 G0076902 3003718497 – 3004288802 GP6500 G0076903 3004437511 – 3007425902 PRO 6500M GP16505DMN 3005466696 – 3005741899 PRO 6500E GP16505DEN 3005467080 – 3005742475 Homelink 6500E G0068650 9553959 – 9657154 Homelink 6500E G0068651 9751882 – 9754978 Homelink 6500E G0079960 3005353583 – 3005545431 XT8000EFI G0071621R 3004520416 – 3008163373 GP8000E G0076751R 3004786190 GP8000E G0076761R 3005420209 – 3007240382 GP6500 G0076800R 3005927368 – 3007299970 GP6500E G0076820R 3006832127 GP6500 G0076830R 3005537810 – 3008006949 GP8000E G0076861R 3005344807 – 3006565221 GP6500 G0076902R 3006214590 – 3007300909 PRO 6500M GP16505DMNR 3007240395 This recall is being conducted in cooperation with the U.S. Consumer Product Safety Commission.